I am a New York Times best-selling author and I've collaborated with many people in the low-carb and keto space to bring you simple and straightforward information on this transformative way of eating. I have teamed up with master chef, Scott Parker to bring you a new cookbook that features a robust collection of restaurant-inspired, carb-conscious recipes, tailored to fit your individual health goals.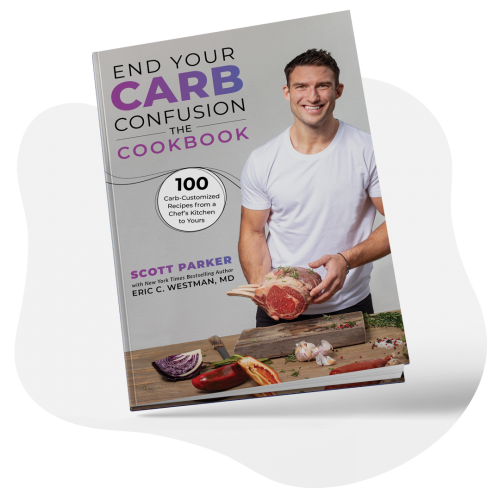 end your carb confusion
the cookbook
100 recipes that have been carefully crafted to fit The End Your Carb Confusion blueprint. This phased setup allows you to adjust your carbohydrate intake as needed to meet your health goals and maximize your long-term success.
How to find the level of carb intake that's right for you, and when and how to change things up.​ ​End Your Carb Confusion is a blueprint for anyone who wants to lose weight, control hunger, burn fat and optimize their health.